The Naval Criminal Investigative Service Needs You!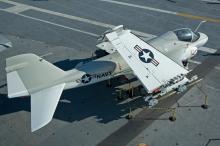 CSRA has several technical system engineering and development opportunities supporting the Naval Criminal Investigative Service (NCIS) program! NCIS is the Department of Navy (DON) component primarily responsible for criminal investigation, law enforcement, counter-terrorism, counterintelligence, and cyber matters. The organization employs over 2,000 personnel serving at Quantico headquarters and offices worldwide. CSRA provides system engineering, development, security and integration services for NCIS. Join CSRA and be a part of the team of men and women solving some of the world's most complex technical challenges.
Apply Today!
We are seeking Top Secret cleared candidates with experience in ASP.NET, Navy Validator, Business Objects, Security+, CCNA, HBSS, VoIP, CISSP, Networking, Juniper, and related technologies.
Our exciting mid- to senior-level positions include roles as .NET Developer, Business Objects Developer, VoIP Engineer, Sr. Network Engineer, IA Engineer, Navy Validator, and more.