Cybersecurity Network Defense Opportunities - Help Protect our Nation and Warfighters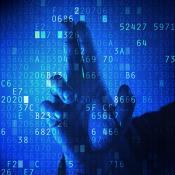 CSRA has an opportunity to become a service provider and trusted partner to help defend our nation against cyber threats. The work involves analysis, incident handling, network operations and sustainment, and other defensive activities to prevent and mitigate adversarial behavior.
We are searching for candidates with high skills/aptitude who are experienced with state-of-the-art cyber tools and techniques to work at a security operations center located in Quantico, VA. Candidates who have professional certifications such as CISSP, IAT Level II or greater, CNDSP Analyst are required. We are also interested in candidates who hold active clearances at the following levels: Top Secret/SCI, Top Secret SCI eligible, and Top Secret SSBI. World class cyber training opportunities are available, along with the potential for upward mobility in the cyber security field.
Apply today!